The European Commission recently introduced a 'Digital Green Certificate' to allow EU citizens to travel with "greater freedom" within the bloc. Authorities will grant the certificate to those who are vaccinated, have tested negative for COVID-19, or have recovered. Coronavirus is also known as the CCP Virus, as it said to have originated in China during the rulership of the Chinese Communist Party.)
The digital certificates come as the summer season approaches, along with aspirations for increased travel in the coming months.
"This is an EU level approach to issuing, verifying, and accepting certificates to facilitate free movement within the EU… [The legislative proposal is] based on a strict respect for non-discrimination and of the fundamental rights of EU citizens… It will also allow the possibility to extend to compatible certificates issued in third countries," the Commission said in a statement.
The digital certificate proposal stipulates that any EU member state that allows vaccinated travelers to bypass restrictions should accept certificates from other member states under the same conditions. The certificates will be issued in paper form as well.
EU guarantees security
European Commission has guaranteed that all data collected will be secured by a "very high level of data protection." Once the World Health Organization (WHO) declares that the pandemic is over, the certificates will be suspended.
European Commission Vice President Margaritis Schinas pointed out that the digital certificate proposal is a "balanced package" of new and existing measures. He hopes that the EU member states will support the bid at the upcoming summit on March 25. The proposal will not come into force unless EU lawmakers approve it.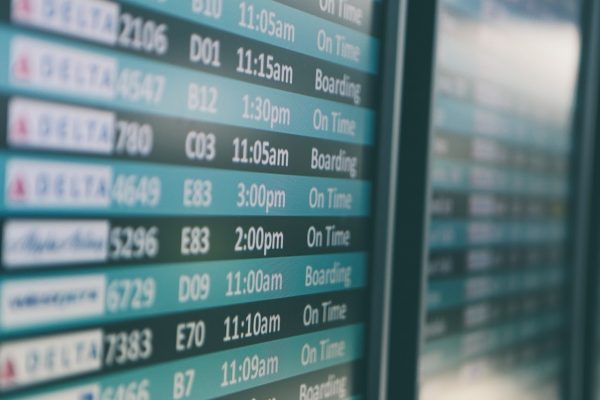 The digital certificate plan has received support from countries like Greece, which relies heavily on the tourism industry. "Europe is moving forward with our proposal. The introduction of a Digital Green Certificate is on track for implementation. It is a decision that will significantly facilitate citizens' movement and help boost tourism and the economies that rely heavily on it," Greek Prime Minister Kyriakos Mitsotakis said in a tweet.
Irish tourism chiefs are also in favor of the EU's digital certificate plan. Some reports have warned that thousands of Irish jobs will suffer if imposed pandemic restraints again dampen the upcoming summer tourism season. Eoghan O'Mara Walsh, chief executive of the Irish Tourism Industry Confederation, said that the certificates were a lifeline for the hard-hit tourism sector."
Discrimination and totalitarianism
The idea of vaccine passports, health certificates, and compulsory vaccination have faced strong opposition from several EU states, with concerns that it could lead to discrimination and totalitarianism.
An obvious discriminatory scenario would unfold between vaccinated individuals who may enjoy traveling without restrictions and those who had not yet received their Digital Green card, including those who choose not to have the vaccine, which would mean harsher travel restrictions for them.
In France, a proposal to introduce health passports is opposed by Le Rassemblement National (RN) party. The party argues that such a move will essentially force people to get vaccinated since no one would want to be discriminated against for not being inoculated.
Florian Philippot, president of the Patriotes party, calls the health passport a "dictatorial and totalitarian' idea.
"We will never accept that the government would impose by coercion that which it is not able to make us accept through trust… There cannot be second-class citizenship for non-vaccinated people. It is profoundly damaging and [amounts to] liberticide [death to freedom]," President of the RN, Marine Le Pen, said in a tweet.
Alison Thompson, a bioethicist and associate professor at the University of Toronto, pointed out that vaccine passports will basically split society into those who enjoy the rights and privileges of the passports, and those who are denied such privileges. She isn't surprised that people are worried about whether the passport system will ever be fair.
Last month, protests were held in Denmark against the government proposal to implement vaccine passports in the country. Organizers of one such protest also criticized it as a means to make vaccination compulsory and said that such a move would place severe restrictions on individual freedom. The protesters' slogans included, 'freedom for Denmark' and 'we have had enough.'
Civil liberty organizations are alarmed that the UK is also considering vaccine passports. Silkie Carlo, director of Big Brother Watch, warns that the passports could become the backbone of an oppressive digital ID system, eventually leading to health 'apartheid' (segregation)
"Digital IDs would lead to sensitive records spanning medical, work, travel, and biometric data about each and every one of us being held at the fingertips of authorities and state bureaucrats… This dangerous plan would normalize identity checks, increase state control over law-abiding citizens and create a honeypot for cybercriminals," Carlo said to The Guardian.
Follow us on Twitter or subscribe to our email list