The Italian government has blocked the export of an AstraZeneca vaccine shipment containing 250,000 shots to Australia by invoking European Union powers.
The shipment, produced at AstraZeneca's Anagni plant near Rome, was stopped after the company failed to fulfill its contractual obligations with the EU. The Anagni plant, owned by a U.S. company, Catalent, handles the final stages of AstraZeneca's vaccine production.
European Commission has supported the Italian government's decision, with an EU source saying to OANN that national authorities decide on such issues. Just a few days back, Italian Prime Minister Mario Draghi had told EU leaders to crack down on pharma companies failing to deliver the contracted supplies.
AstraZeneca has a contract to supply 100 million vaccines to the EU in the first quarter of 2021. However, the company has cut down the number to just 40 million. Plus, the second quarter's vaccine supplies would be cut by 50 percent.
The EU, which is reeling under a poor vaccination campaign, has accused the company of breaking contracts. However, AstraZeneca CEO Pascal Soirot pointed out that the contractual obligations were only based on "best-effort" rather than a commitment to provide a fixed number of vaccines by a fixed deadline.
Success
You are now signed up for our newsletter
Success
Check your email to complete sign up
The Italian government justified the ban by saying that Australia is not on the list of countries considered vulnerable to the pandemic. Plus, there is a permanent shortage of vaccines in the country. The shipment contained a higher number of doses than what the company gave to Italy and even the EU. Australia has received 300,000 doses from AstraZeneca and is scheduled to begin domestic production by April.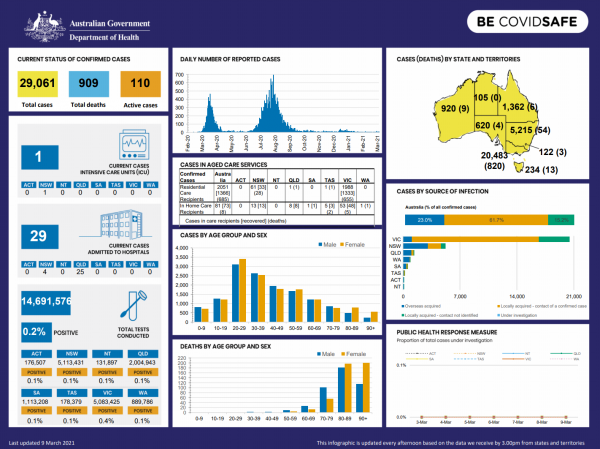 "Australia has raised the issue with the European Commission through multiple channels, and in particular, we have asked the European Commission to review this decision… Domestic production starts with 1 million [doses] per week of deliveries from late March and is on track… This [Italy] shipment was not factored into our distribution plan for coming weeks," Australian Health Minister Greg Hunt said in a statement.
Germany has raised concerns about Italy's ban, with health minister Jens Spahn warning that even though the move might be a win in the short-term, Europe needs to be careful that it does not disrupt vaccine supply chains.
Bernd Lange, the German MEP who chairs European parliament's trade committee, raised the possibility that the Italian ban might be a prelude to a global battle over coronavirus vaccines and that escalation is "inevitable."
EU's failing vaccination strategy
The EU had established a vaccine scheme in June last year according to which the bloc negotiates the purchase of vaccines on behalf of member nations. Almost eight months later, many European countries believe that the EU's vaccination strategy is failing and are taking matters into their own hands by entering into vaccine procurement deals independently.
"Vaccination is not a political issue; it is a matter of effectiveness and reliability… It's obvious and visible by now that that strategy compared to, say, the UK, Israel, even the United States, failed… The Brussels bureaucracy was not able to come up with fast and immediate resolutions regarding the contracts; we are lagging behind at least two months," Hungary's secretary of state for international communication and relations Zoltan Kovacs told CNN.
Hungary has granted authorization for the Russian-made vaccine Sputnik V to be used in the country. It has also allowed the distribution of the Chinese vaccine Sinopharm which is yet to be approved by the European Medicines Agency.
Slovakia has also granted emergency use authorization for Sputnik V, while the Czech Republic is considering rolling out the Russian vaccine. Austrian Chancellor Sebastian Kurz announced that they would work with Israel for vaccine production.
Follow us on Twitter or subscribe to our weekly email